CONFIGURABLE DYNAMICS<sup>2</sup>
To enhance either refinement and comfort or the car's performance, the Configurable Dynamics function allows you to personalise E‑PACE's throttle mapping, gearbox shift points, steering settings and suspension to suit your driving needs.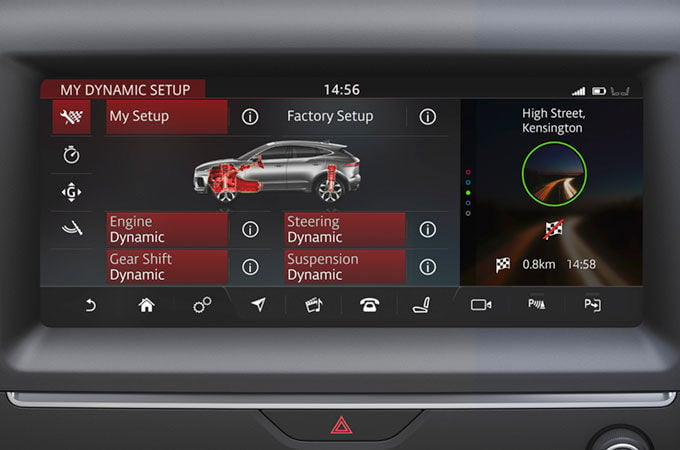 ADAPTIVE DYNAMICS<sup>2</sup>
The Adaptive Dynamics system delivers both precise dynamics and a supple ride by monitoring wheel position and body movements. Electronically controlled dampers adjust to optimise the suspension settings and provide the optimum balance between comfort, refinement and agility at all times.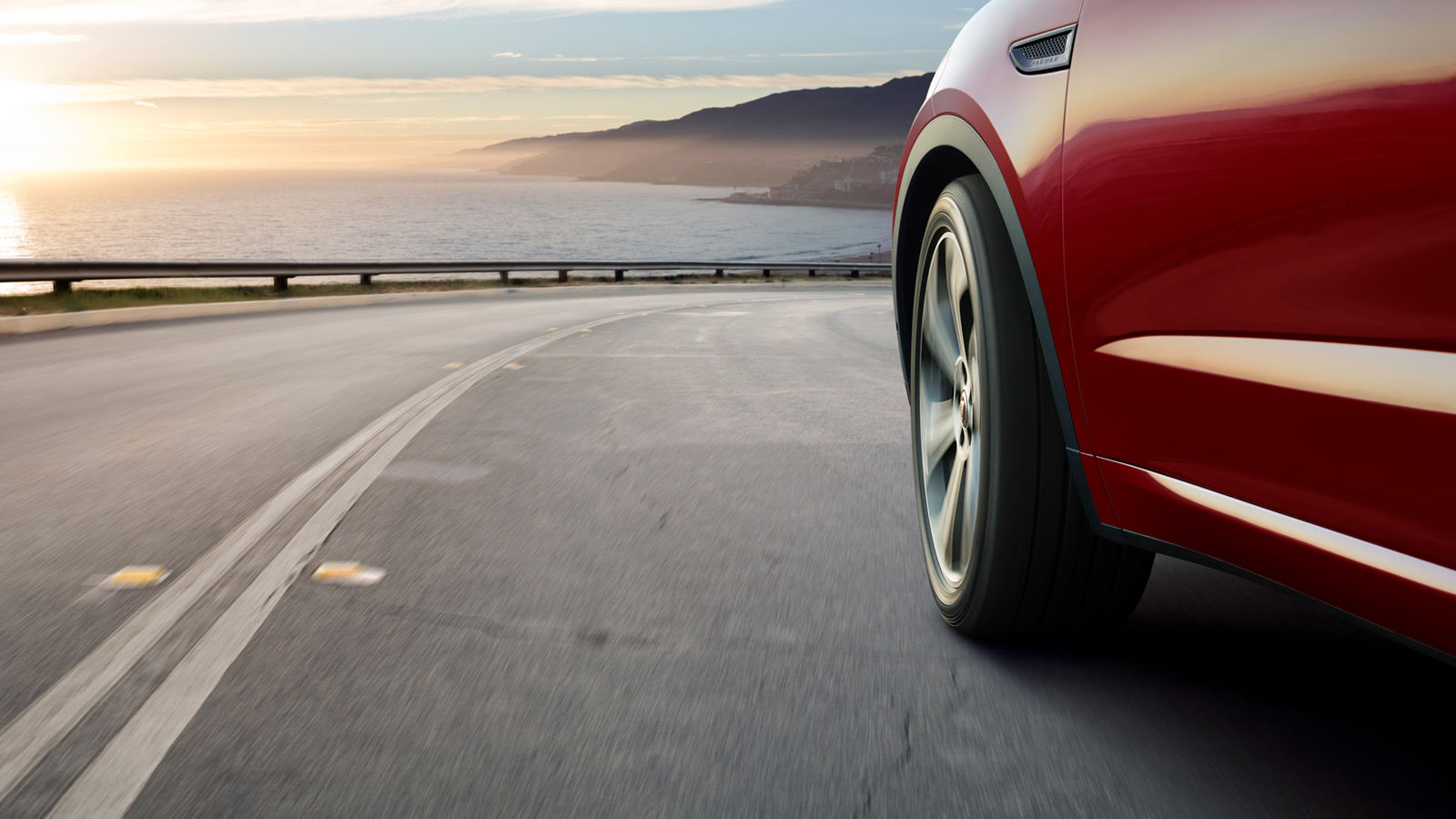 JAGUARDRIVE CONTROL
For a tailored driving experience, JaguarDrive Control allows you to select Normal, Eco, Dynamic or Winter mode – each subtly changing the steering and throttle mapping.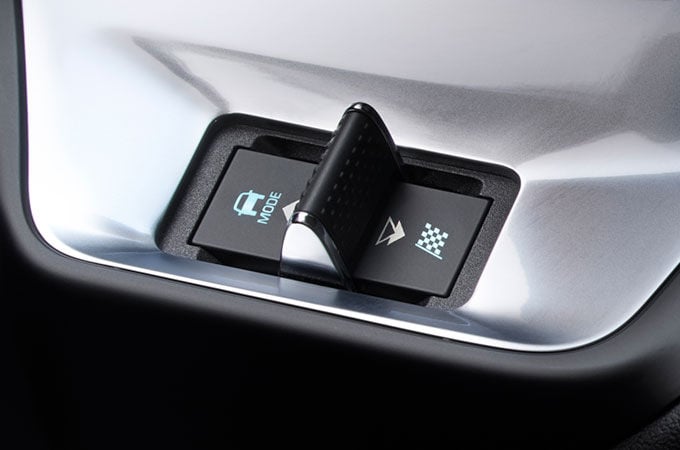 AUTOMATIC TRANSMISSIONS
E‑PACE's 9-speed Automatic Transmission is highly responsive, smooth and efficient – delivering rapid shifting for effortless acceleration and overtaking.