CONFIGURABLE DYNAMICS<sup>2</sup>
Personalise driving characteristics to suit your preferences. Configurable Dynamics enables you to adjust the steering weight, transmission map and throttle response.
WATCH THE FILM
yt:###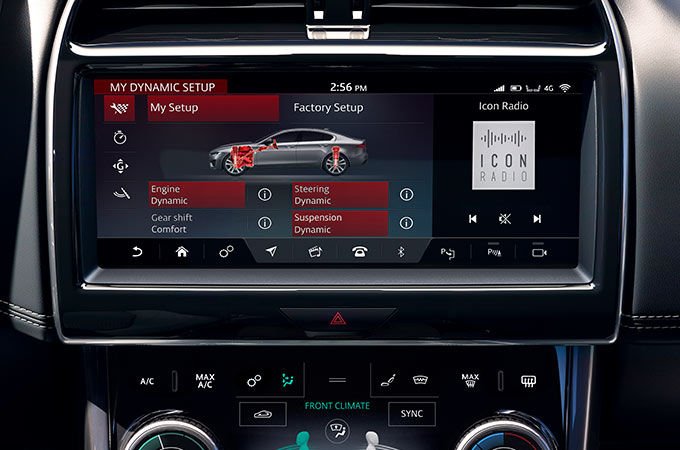 ADAPTIVE DYNAMICS<sup>2</sup>
Whether you're accelerating on the motorway, cornering on country roads or navigating around town, Adaptive Dynamics modifies XE's response to match the conditions and your driving style. The system constantly adjusts the dampers to provide the optimum balance between comfort, refinement and agility at all times.
WATCH THE FILM
yt:aaa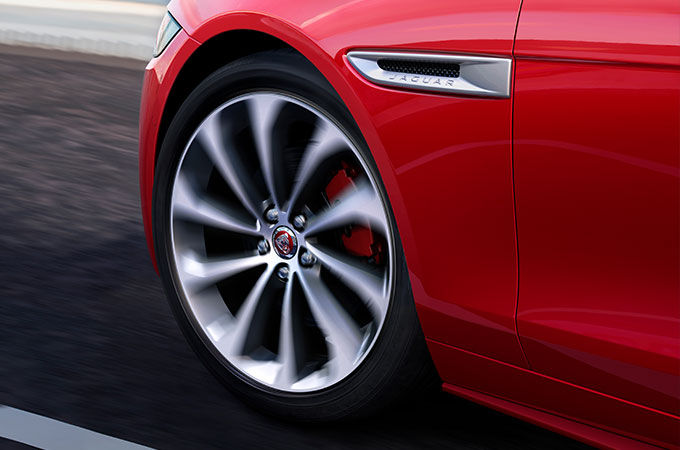 JAGUAR DRIVE CONTROL
Enjoy your preferred driving style immediately with JaguarDrive Control covering Comfort, ECO, Dynamic, and Rain, Ice, Snow driving Modes.
WATCH THE FILM
yt:aaa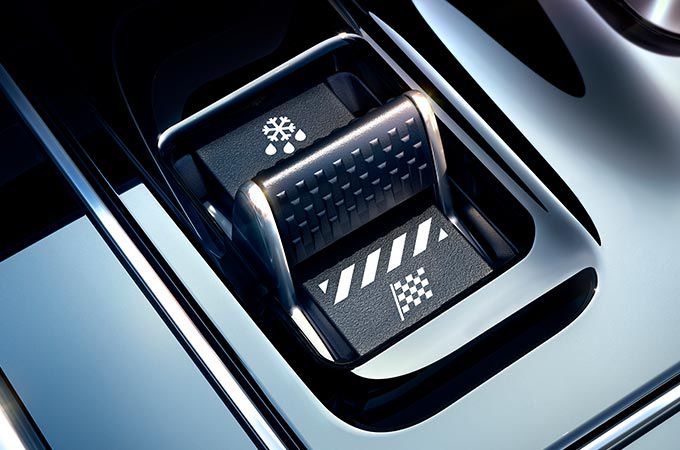 EPAS
Electric Power Assisted Steering (EPAS) offers outstanding control, feedback and response, giving you precision at speed and comprehensive assistance during slow manoeuvring.
WATCH THE FILM
yt:aaa