BLIND SPOT MONITOR AND REVERSE TRAFFIC DETECTION<sup>2</sup>
If your car detects another vehicle in or quickly approaching your blind spot, the Blind Spot Monitor system alerts you via a small warning light in the corresponding exterior mirror. Using the same radar system, Reverse Traffic Detection alerts you via the Touchscreen of moving vehicles during reversing – for example, when leaving a parking bay with restricted vision.
WATCH THE FILM
yt:bbnEIyzJNWk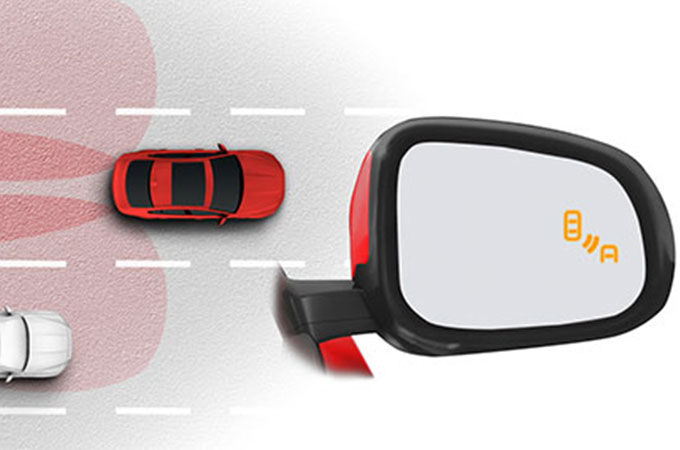 BLIND SPOT ASSIST<sup>1</sup>
As an enhancement to Blind Spot Monitor, Blind Spot Assist will apply steering torque to guide you away from the vehicle in your blind spot if you begin to change lanes.
WATCH THE FILM
yt:pwnXSsVpuOA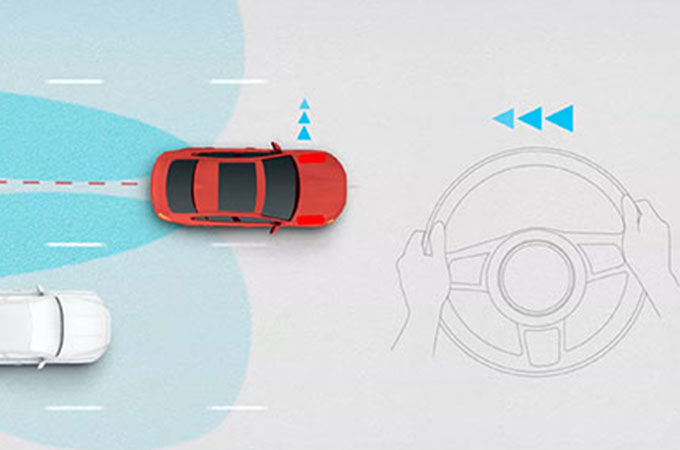 ADVANCED PARK ASSIST<sup>2</sup>
Advanced Park Assist makes parking in tight spaces easier than ever. XE can accurately steer itself during both parallel and bay parking manoeuvres – you only have to control the brakes and accelerator. An exit-assist function can help guide XE while leaving a parallel space.
WATCH THE FILM
yt:MNWF8qU4Co0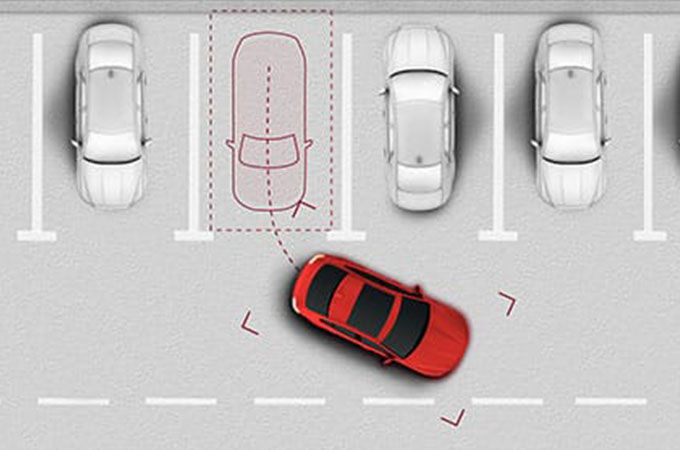 360° SURROUND CAMERA<sup>2</sup>
Helping with various manoeuvres, from parking by a kerb to getting in and out of tight spaces and junctions, 360° Surround Camera gives you complete exterior vision on the Touchscreen. To enhance this system further, Forward Vehicle Guidance and Forward Traffic Detection are also available. Forming part of the 360° Surround Camera, Forward Vehicle Guidance provides the driver with an on-screen visualisation of the vehicle and parking distance. Forward Traffic Detection helps avoid potential collisions in situations where forward manoeuvres involve restricted views.