ADAPTIVE CRUISE CONTROL WITH QUEUE ASSIST
Adaptive Cruise Control with Queue Assist* senses when a vehicle in front slows, reducing XJ's speed accordingly to maintain a safe distance. When the vehicle speeds up again, so does XJ.
PARK ASSIST
Park Assist* makes parallel and perpendicular parking easier by steering your vehicle into or out of a parking space. Simply select the appropriate gear and control the speed. Graphics and notifications guide you through the manoeuvres.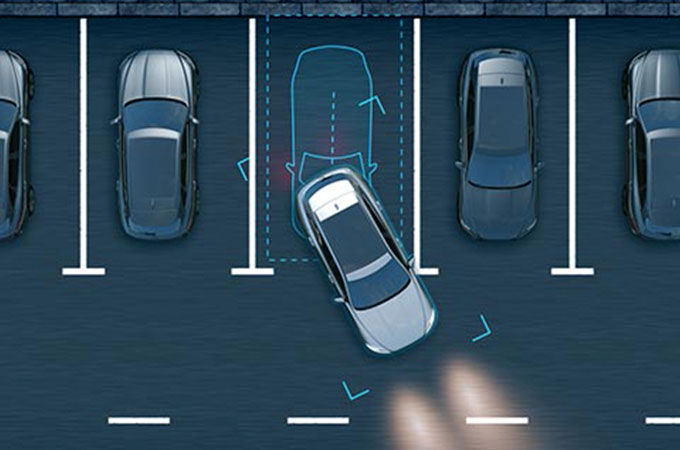 360° PARKING AID
360° Parking Aid* has sensors located around the vehicle that automatically trigger when Reverse is selected. The system can also be manually activated. As you park, the Touchscreen display and audio feedback indicate your proximity to obstacles.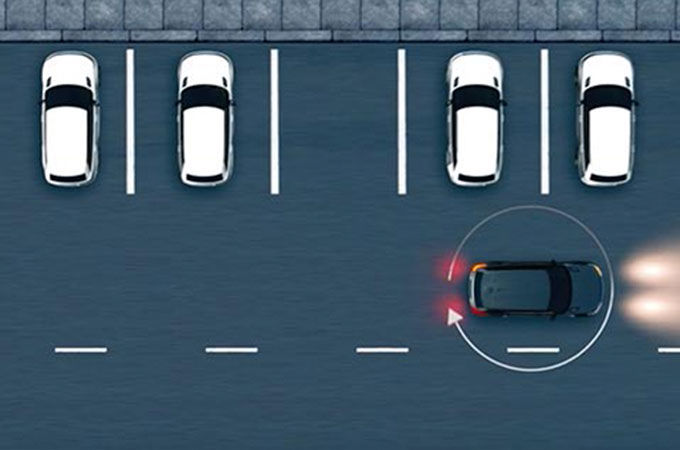 360° SURROUND CAMERA
360° Surround Camera* provides a 360° exterior view via the Touchscreen, helping with various manoeuvres from parking by a kerb, to getting in and out of tight spaces and junctions.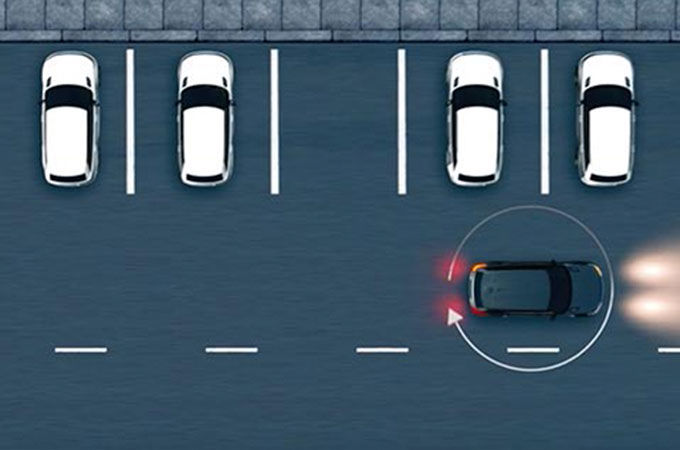 REVERSE TRAFFIC DETECTION
Reverse Traffic Detection* warns you of vehicles, pedestrians or other hazards approaching from either side of your vehicle. The system will alert you with both audio and visual warnings even when your own view is obstructed.