SILVER WEAVE CARBON FIBRE ACCESSORIES
Add even more intensity to your F‑TYPE's dynamic character with these lightweight, performance‑inspired accessories. The range of Silver Weave Carbon Fibre accessories includes side power vents, bonnet louvres, mirror caps and roll over bars.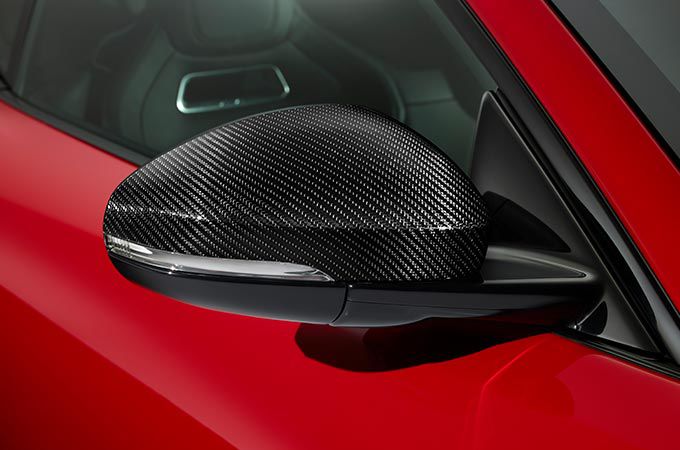 INTERIOR ACCESSORIES
Enhance F‑TYPE's interior and express your personality with these premium accessories. Choose from a range that includes the welcoming glow of personalised illuminated treadplates, cool‑touch aluminium paddles for rapid, fingertip gear changes, and the performance feel of the high‑grade Carbon Fibre topped gear selector with High Gloss lacquered finish.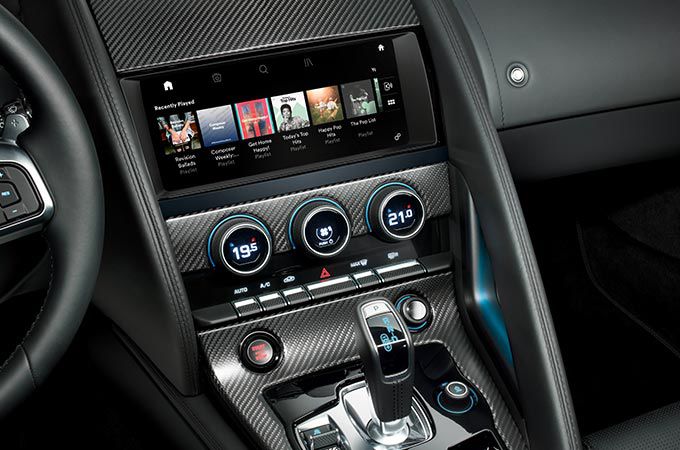 EXTERIOR ACCESSORIES
F‑TYPE is a true performance sports car. But it's easy to make F‑TYPE a practical sports car too with this range of premium accessories designed to enhance capacity, comfort and versatility. Manufactured for a perfect fit with F‑TYPE to give maximum refinement, the range includes a wind deflector* to reduce draughts and turbulence within F‑TYPE Convertible's cockpit. The practical rear mounted ski carrier is a safe and secure Jaguar branded system for transporting winter sports equipment. Gloss Black roll over bars are also available for an extra touch of sleek style.