XE
Jaguar XE is the most advanced, efficient and refined premium sports sedan car that Jaguar has ever produced. Marrying the true sporting character of a Jaguar with technologies that keep you connected, XE has been conceived with a focus on driving for both business and pleasure.

Its Lightweight Aluminium Architecture delivers precise and responsive sports handling, to keep drivers inspired, and incredible fuel efficiency, to keep the company balance sheets healthy. Its InControl technology* - a digital platform that connects you and your car - offers a suite of products that give you total control of your in-car environment and links you seamlessly and securely to your XE when you are elsewhere.
Contact us to add XE to your fleet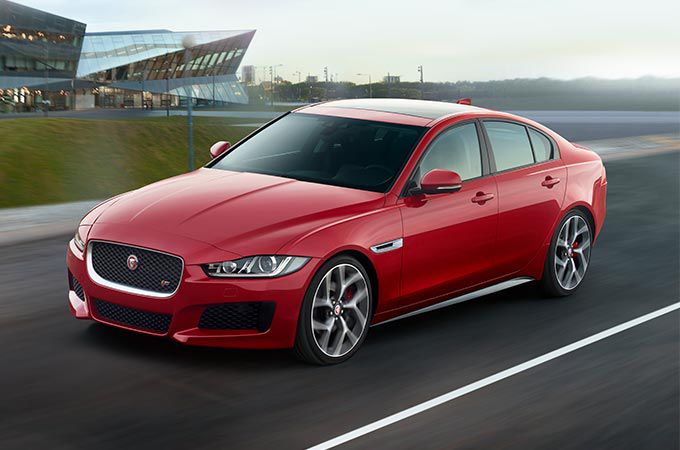 XF
Sleek, dynamic, daring, XF is a fusion of awe-inspiring sports car power with outstanding luxury sedan comfort. It combines Jaguar's renowned flair for style and luxury with a genius for technological innovation, to provide performance without compromising on fuel efficiency.

XF features an extensive range of state-of-the-art technologies. From driver assistance systems like our Head-Up Display with laser technology* to the advanced InControl Touch Pro* infotainment system with 10.2 Touch-screen and smart connectivity - XF's innovative and seamlessly integrated technologies enhance your driving experience.
Contact us to add XF to your fleet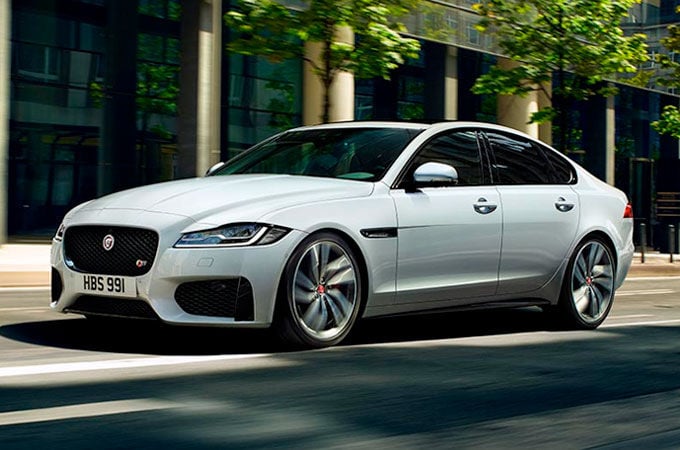 F‑PACE
As Jaguar's first performance SUV, F‑PACE blends exhilarating performance, impressive efficiency, refined style, and everyday practicality - so you can meet all the demands of your work life and personal life.

F‑PACE's assertive looks make it distinctive and give it an impressive road presence. It delivers outstanding performance and efficiency too, largely thanks to its technologically advanced engines and Jaguar's Lightweight Aluminium Architecture, which puts F‑PACE amongst the lightest cars in its class*.
Contact us to add F‑PACE to your fleet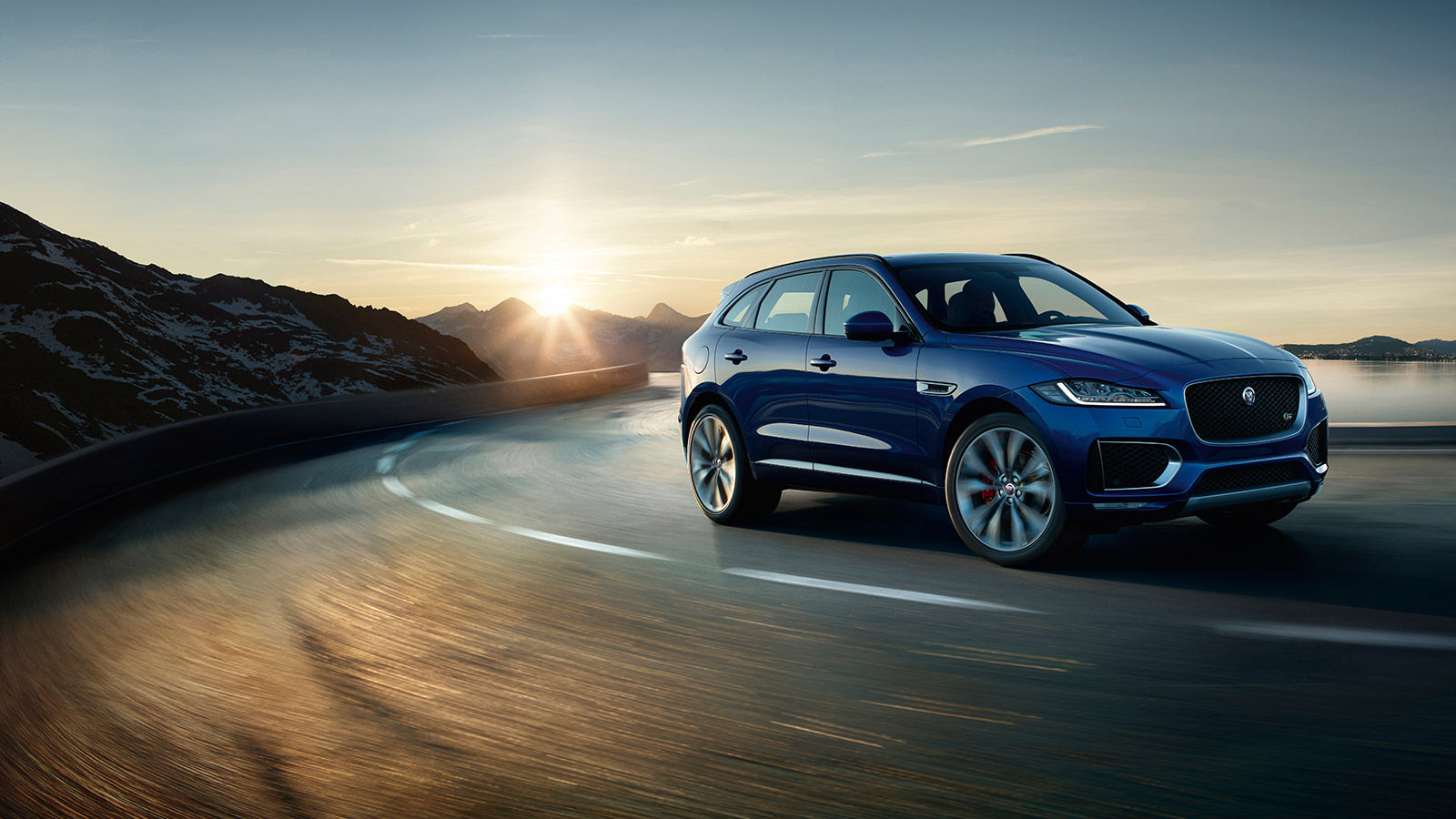 XJ
Beauty, all-round refinement and sheer exhilarating power, XJ reflects pure passion in motion. Jaguar's premier sedan car is a fusion of honed dynamic lines and sculpted elegance. A panoramic glass roof gives XJ's interior a feeling of airiness and space, while its strong lightweight aluminium body connects with the driver to provide agility, superlative handling and a sublime driving experience.

Together with innovative technology, like the customisable virtual dashboard instrument, XJ is created to satisfy the most demanding driver's requirements. For equally demanding passengers a spacious cabin, crafted to pamper, and ample space, to stretch out and relax, offer the ultimate travelling experience.
Contact us to add XJ to your fleet
F‑TYPE
Powerful, agile and utterly distinctive, F‑TYPE is a true successor to the legendary E‑Type and the latest in a distinguished bloodline of Jaguar sportscars.

In both Coupé and Convertible form, F‑TYPE is built to embody Jaguar's state-of-the-art handling dynamics, outstanding performance, and cutting-edge technology to deliver an unparalleled sports driving experience.
Contact us to add F‑TYPE to your fleet